Why invest In Abu Dhabi?
Abu Dhabi is the perfect gateway to the Middle East, Africa and South Asia, offering world-class infrastructure with easy access to regional and global markets.
Abu Dhabi has built a reputation as one of the best investment destinations in the region, empowering businesses to be competitive and innovative.
The country's capital boasts state-of-the-art infrastructure, connectivity, and easy access to the regional and global markets. With quick and convenient access to e-government services and leading corporations headquartered in Abu Dhabi, the emirate is one of the best locations in the world to live, work, invest and do business.
Accounting for 60% of the UAE's total economy, Abu Dhabi is home to world-class human capital from various levels and specialties with a best-in-class regulatory environment.
With one of the world's most diverse populations, the emirate offers an excellent quality of life. Ranked 12th in the world for ease of doing business, Abu Dhabi is also an ideal location for companies and businesses to invest, innovate and prosper.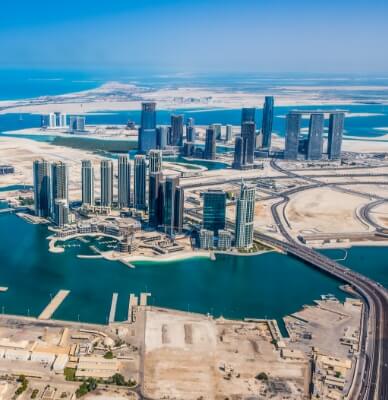 Strategic location
From its beginning as a desert oasis, Abu Dhabi has become a global business hub.
Today, with 33% of the world just a four hour flight away and 80% of the world reachable within an eight hour flight, the emirate offers world-class infrastructure and connectivity across four time zones.
The UAE capital
Abu Dhabi is the capital of the UAE and the largest emirate, both in size and GDP contribution.
That means quick, convenient access to government services and leading corporations headquartered in Abu Dhabi.
US $249 bn contribution to GDP in 2019
60% of the UAE's total economy
AAA credit rating
3 of the largest Sovereign Wealth Funds (SWFs) in the world (ADIA being the 4th largest in the world)
100% foreign ownership of companies
0% personal income tax
87% of the total land area in the UAE
6th largest proven oil reserves (approx. 8% of global oil world)
Abu Dhabi has a strong and stable economy that supports long-term, sustainable growth of both the private and public sectors.
Abu Dhabi is also home to some of the world's greatest cultural sites and events including the Sheikh Zayed Grand Mosque, Louvre Abu Dhabi, Abu Dhabi F1 Grand Prix at the Yas Marina Circuit and many more.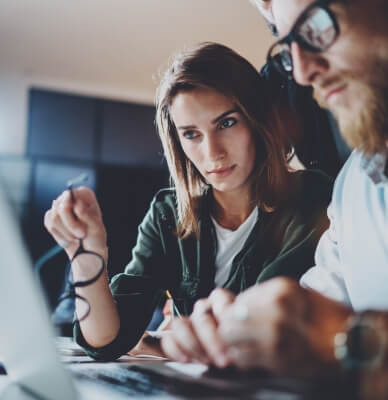 Talent
To innovate, investors need access to the best human capital.
Abu Dhabi has a vibrant talent pool focusing on science, technology, engineering, mathematics and entrepreneurship
Abu Dhabi is ranked 9th globally and 2nd regionally in the economic performance index of the IMD World Competitiveness Yearbook (2020)
Abu Dhabi offers world-class higher-education institutions fostering the next generation of innovators and leaders
The capital is home to more than 16 prestigious universities including Khalifa University, Sorbonne University Abu Dhabi, INSEAD, New York University Abu Dhabi and the UAE University in Al Ain
The emirate is also home to the world's first AI university – Mohamed bin Zayed University of Artificial Intelligence (MBZUAI)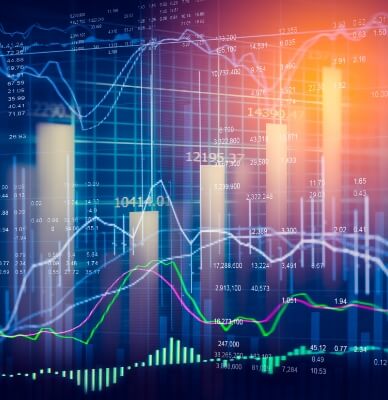 Innovation
Abu Dhabi Government sees innovation as critical for sustainable success, supporting big thinkers, innovators, and forward-thinking companies.
In 2020, the Abu Dhabi Investment Office (ADIO) launched the AED 2 bn ($545 Million) Innovation Programme that provides incentives to businesses within the emirate's high-growth areas. This includes Financial Services, Tourism, AgriTech, ICT and Healthcare & Biopharma, among others.
Through innovation, Abu Dhabi Government ensures that every investor enjoys access to capital, local talent, best-in-class regulatory environment, support for R&D and advanced infrastructure.
Entities supporting innovation in Abu Dhabi include:
Advanced Technology Research Council (ATRC):

first body of its kind in the region, launched to develop policy around R&D and build partnerships with research funding institutions

Hub71: A global tech community supporting start-ups and companies
Masdar: A global leader in renewable energy
Mohamed bin Zayed University of Artificial Intelligence (MBZUAI)
DisruptAD: ADQ's unified platform to consolidate venture capital efforts in startups
StartAD: Partnership between NYU Abu Dhabi and Tamkeen, an Abu Dhabi government company, supporting seed-stage technology start-ups to launch, develop, and scale their ventures
Khalifa Innovation Center: Provider of incubation and accelerator programs to push R&D from laboratory to market
Technology Innovation Institute (TII): Government funded research institution

(under ATRC)

that operates across quantum computing, autonomous robotics, cryptography, advanced materials, digital security, directed energy and secure systems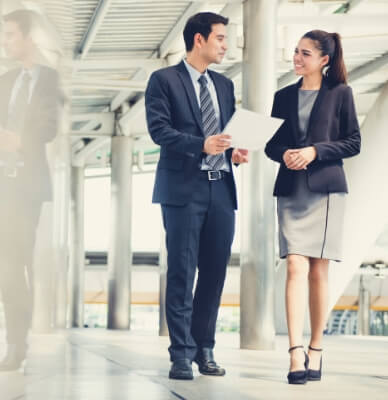 Quality of life
The wellbeing of residents and visitors is of the highest priorities for the Abu Dhabi Government.
Culturally, Abu Dhabi has one of the world's most diverse populations, with 200+ different nationalities calling Abu Dhabi home. Its rich cultural calendar reflects this, with events ranging from sports to music and arts.
The Abu Dhabi Residents Office (ADRO) serves as a dedicated resource to help the emirate's international community grow, develop and thrive.
Quality of life indicators:
Abu Dhabi has been voted the safest city in the world for six consecutive years
Abu Dhabi is 2nd in the region for quality of living (City Ranking 2019)
Abu Dhabi is the most liveable city in the region (Global Liveability Index 2021)

Advanced healthcare facilities, including partnerships with Cleveland Clinic, Johns Hopkins and Mayo Clinic

14 school curricula offered including American, British, Indian and more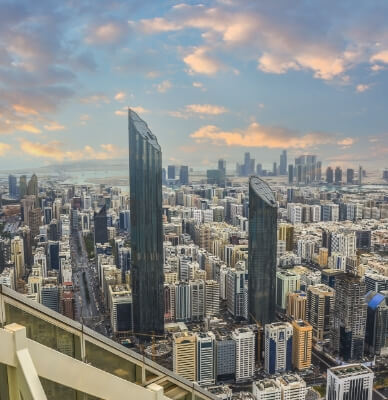 Infrastructure
Abu Dhabi has state-of-the-art transportation systems offering connectivity you across the emirate, the region, and the world.
The efficient domestic infrastructure allows you to operate your business at its full potential.
Khalifa Port, the emirate's flagship port, is the first to be semi-automated in the Gulf and one of the most advanced in the world – offering connections to the new state-of-the-art Etihad Rail network

The world's 9th busiest port, Dubai's Jebel Ali Port, is only a one-hour drive away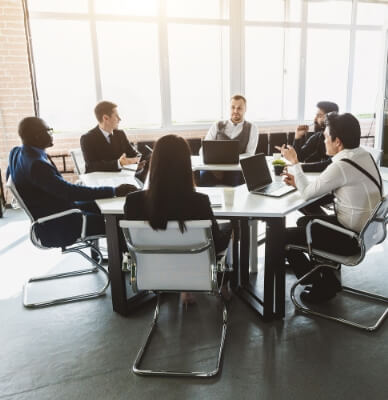 Connectivity
Ranking first in the region in IMD's 2020 Smart City Index, Abu Dhabi is recognised as a regional centre of excellence within the ICT space. The emirate delivers competitive connectivity for businesses and individuals, with the UAE consistently achieving top rankings for ICT readiness and internet smartphone penetration.
Abu Dhabi continues to unlock its smart infrastructure's potential through the constant pursuit of innovation in AI, the Internet of Things (IoT), big data, cloud, e-commerce, smart manufacturing and more.
Etisalat, the UAE's biggest telecoms operator, was ranked the fastest mobile network operator in the world (Ookla Global Speed Index 2020)
Full fibre optic coverage – 1st in the world (Etisalat)
Internet penetration among adults in the UAE at 99% (2019)
Etisalat invested $1b for 5G development across the country (2019)
Major tech players, such as Microsoft and Amazon Web Services (AWS), are active in the emirate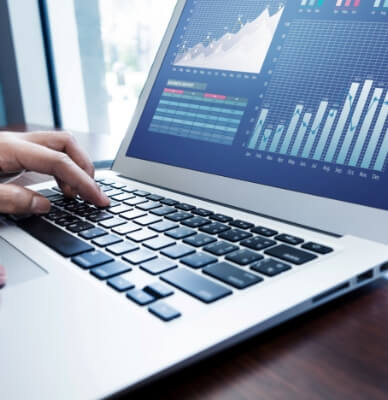 Investment outlook
Abu Dhabi offers a supportive environment for companies and businesses to invest, innovate and grow.
The UAE is the Middle East's largest FDI recipient according to UNCTAD, with Abu Dhabi supporting inflows to the country for the past few years, cultivating an attractive investment environment underpinned by streamlined procedures and enabling policies, including 100% foreign ownership of companies, plugging investors into the Arab world's second-largest economy and some of the world's fastest-growing markets.
The Abu Dhabi advantages include:
100% foreign ownership of companies

94 tax agreements with foreign nations
0% Income tax with a low VAT rate of 5%
Special economic zones with up to 100% profit repatriation
No minimum requirement company setup
Stable currency pegged to the US Dollar (AED 3.6725 – $1)
FDI inflow climbed over 44% to AED 73 Bn ($19.88b) in 2020
Readily available capital for state-of-the-art technology
Electricity generation capability and inexpensive energy
The presence of some of the largest sovereign wealth funds in the world
Capital availability: equity/debt via local market – venture funds, banks, family offices, private equity funds, sovereign wealth funds
Attractive leasing of office and warehouse space in addition to competitive prices for land and utilities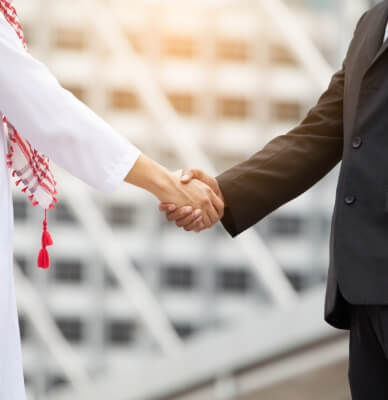 Ease of doing business
Abu Dhabi is committed to helping private sector companies succeed.
In addition to long-term residency visas, 100% foreign ownership and low tax rates, Abu Dhabi also enacts policies and regulatory reforms that meet the pace of innovation and enable continuous growth for businesses.
Abu Dhabi is the best place for a business because:
Free registration and license fees for new businesses and freelancers for two years
UAE's Golden Visa offers long-term residency to investors and innovators
UAE was ranked 2nd globally for business skills, such as entrepreneurship, leadership, management, strategy operations and communication
Business setup and license renewal fees have been cut by over 90% to AED 1,000 in 2021